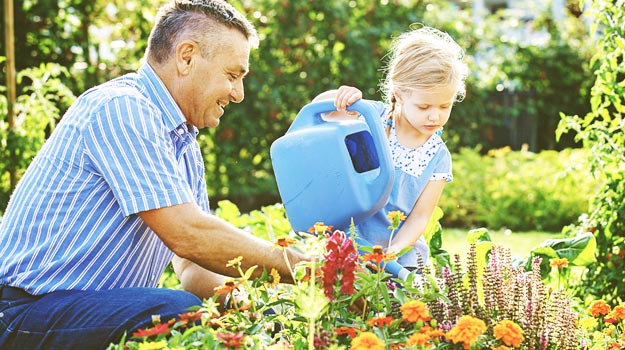 You've worked hard for weeks. It's time to enjoy the fruits of your labor, but be sure to keep the water coming for yourself and your plants as the mercury woars. Work outside in the morning and evening when it's cool, and don't forget your sunscreen.  
Take a break and enjoy a tall glass of lemonade, but don't get too relaxed; there's still plenty of midsummer work to be done in the garden.  
Trim hanging plants if they're looking long and leggy. 
Remove side shoots from dahlias to direct the plant's focus on creation of fewer, bigger blooms.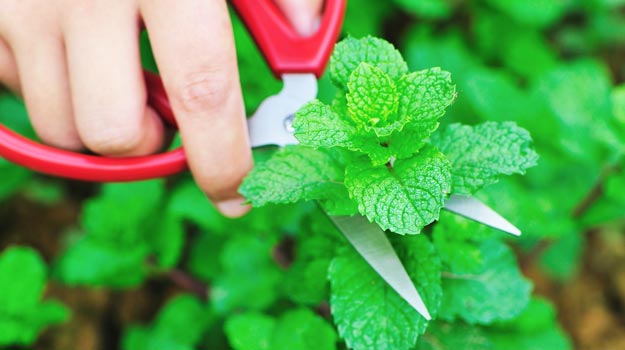 Cut annuals back by about one-third if they're looking tired and leggy. 
Remove foliage from daffodils, tulips and other spring bulbs when it dies down and turns brown. 
Pinch back fall bloomers like asters and helianthus to trigger new growth. 
Take softwood cuttings of rose of Sharon, butterfly bush, weigela and other shrubs.  
Check local garden centers for good deals on annuals and perennials. Use the plants to fill in empty spaces in containers or beds. 
Water in the morning to minimize evaporation. Watering early in the day also ensures that foliage is dry before temperatures drop in the evening.  
Harvest summer squash when it's small and tender. 
Pick runner beans regularly to make room for growth of new pods. 
As harvest continues, fill empty spots with fall vegetables or plant a cover crop like vetch or clover. 
Consider planting another crop of lettuce and spinach. 
This is a good time to plant a short row of cilantro. 
Stake tomato plants and remove suckers as they appear.
Check mulch in beds and around trees and shrubs. Replenish as needed.  
Apply a little extra mulch around drought-sensitive plants. 
Scrub birdbaths and refill them frequently. Fresh water will also benefit bees, butterflies and hummingbirds. 
Cut back on fertilizer as temperatures rise and the soil dries. Always water immediately after feeding plants.  
Be on the lookout for Japanese beetles. Hand-picking is the best line of defense if numbers are small.  
Control spider mites, thrips, aphids and other pests with insecticidal soap spray. 
Replenish hummingbird nectar every few days. Keeping the nectar fresh prevents mold and discourages mosquitoes. 
Spiff up dusty houseplant leaves with a fine mist or a soft, dry cotton cloth.