1. Cut and add fresh basil leaves in mixer.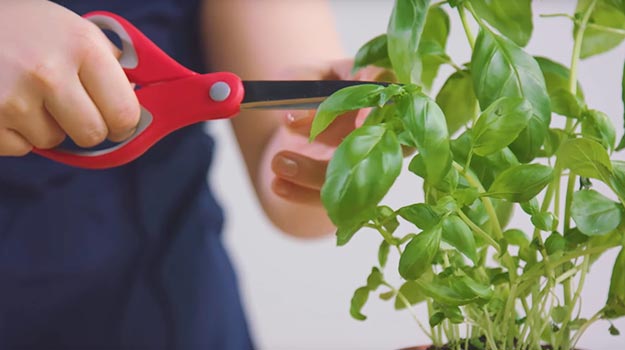 2. Zest lemon, cut it in half and squeeze its juice in mixer.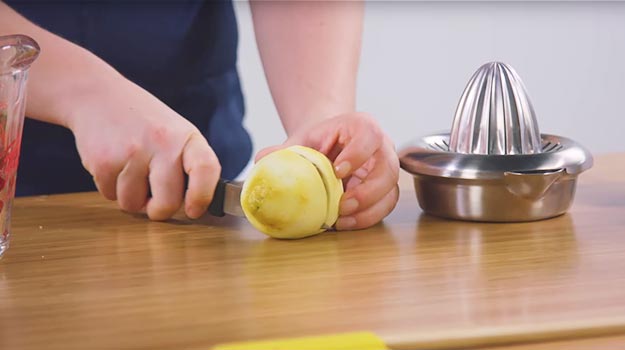 3. Add strawberries in mixer.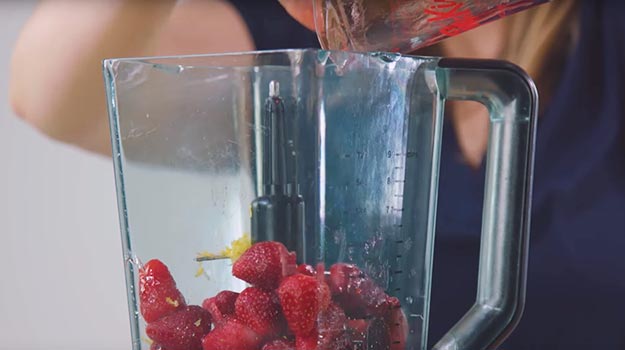 4. Add sugar, maple sirop and yogurt in mixer.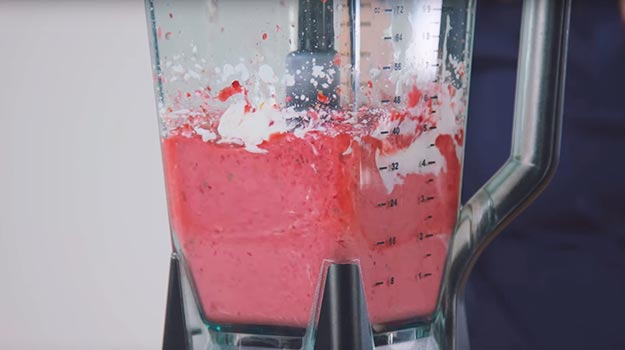 5. Transfer mixture to a large freezer bag.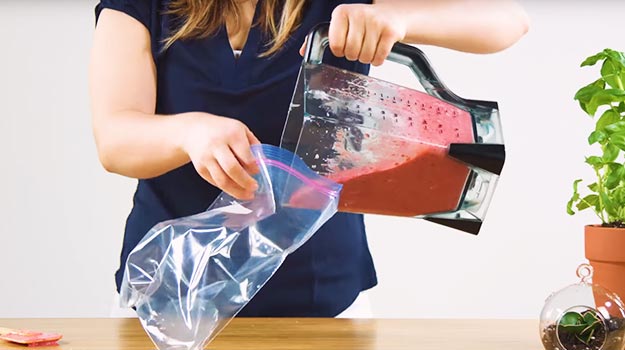 6. Lay the bag flat in the freezer overnight.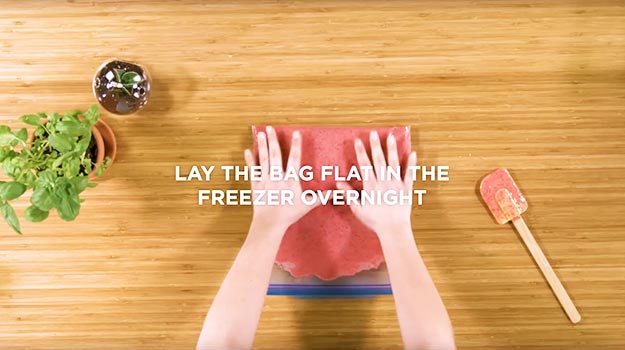 7. Let it sit for 10-15 minutes before serving. Here is the result! Bon Appetit!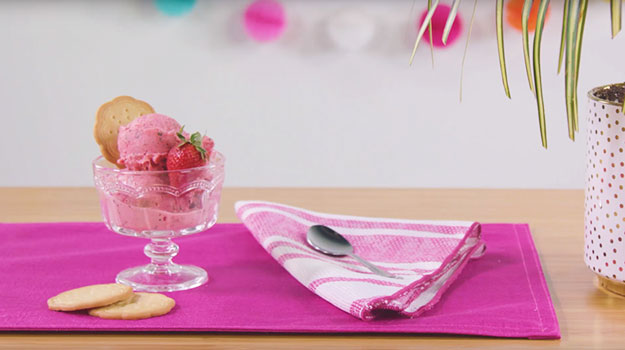 INGREDIENTS
1 Lb hulled strawberries
½ cup Sugar
¼ cup packed fresh basil leaves
1 lemon, zested and juiced
1 ½ cup greek yogurt
1 tbsp maple syrup