Ready-to-use, this peat-based PRO-MIX All Purpose Mix is perfect for indoor and outdoor planting.
Benefits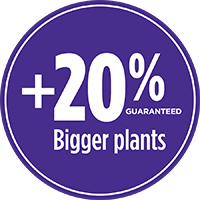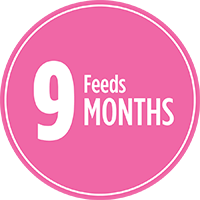 *9 months (Canada only)
Features
With MYCOACTIVE technology to stimulate vigorous growth for greater stress resistance, larger root system for increased nutrients, water uptake, bigger, healthier plants
Specially formulated for a wide range of plant species
Offers ideal water holding, nutrient retention, and aeration properties
Light and easy to handle compressed format
Expands 2X to 4 cubic feet (112 L)
Controlled release fertilizer provides nutrients for up to 9 months
Premier Tech's peat moss comes from bogs that are certified under the Veriflora Program. This certification ensures the application of good management principles in all aspect of sustainable development. The criteria include environmental assessment, social engagement and product quality.
Ingredients
Canadian sphagnum peat moss
Peat humus
Perlite
Limestone
Controlled release fertilizer
Mycorrhizae - PTB297 Technology
Click to search, view, print, and download Safety data sheet (SDS)