PRO-MIX WEED DEFENSE GRASS SEED with MYCOACTIVE technology provides natural weed repellancy.
*Only available in Canada.
Benefits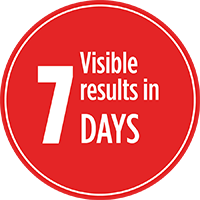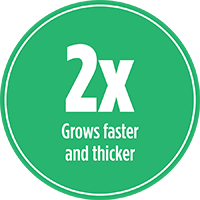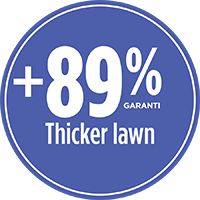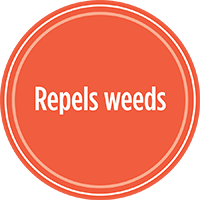 Features
With MYCOACTIVE technology to stimulate vigorous growth, improve stress tolerance and grow stronger roots
Special blend of premium grass seed capable of producing allelopathic substances provides your lawn with a natural barrier that prevents germination and growth of weeds
GMO free
Disease & weed resistant
Better coverage: 232 m2
Ingredients
      PRODUCT CONTAINS:
98 % seed (Kentucky Bluegrass, Creeping Red Fescue, Perennial Rye Grass, Chewings Fescue)
2 % Seed Treatments
      GUARANTEED MINIMUM ANALYSIS:
Total Nitrogen (N) 0.08%
Available Phosphate (P2O5) 0.50%
Manganese (Mn) (actual) 0.10%
Zinc (Zn) (actual) 0.40%
Bacillus pumilus* 1.66x106 viable spores per gram
*GHA180 from Registration No.2012010A Fertilizers Act.