Want to give your old rake a second life? Nothing could be easier! Turn it into an outdoor entrance decoration for the Holidays! Here is how to proceed, step by step.
MATERIAL:
Lawn or leaf rake

Plastic Tie Wraps

Hot Glue Gun

Christmas Tree Ball Ornaments

Christmas Tree Star

Ribbon

Decorative 4.5V LED lights
Remove the handle from the rake.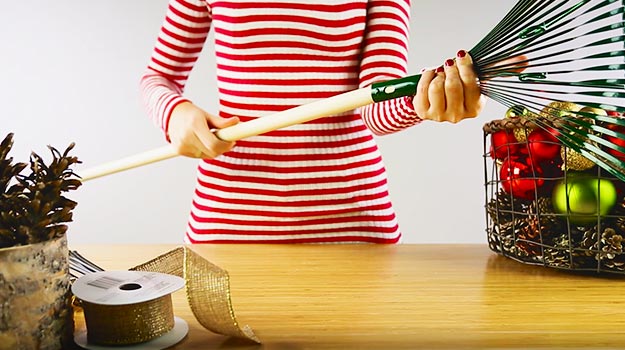 Attach the handle to the rake with plastic tie wraps.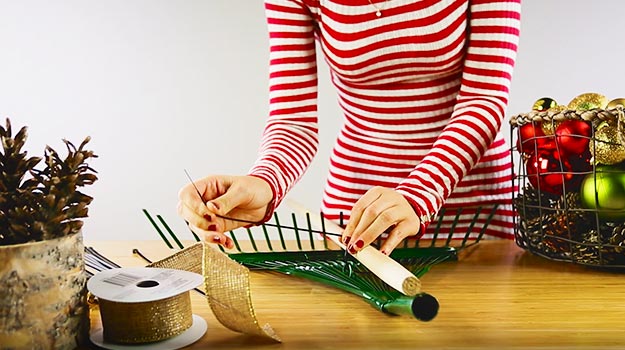 Glue Christmas tree ball ornaments on the rake using a hot glue gun.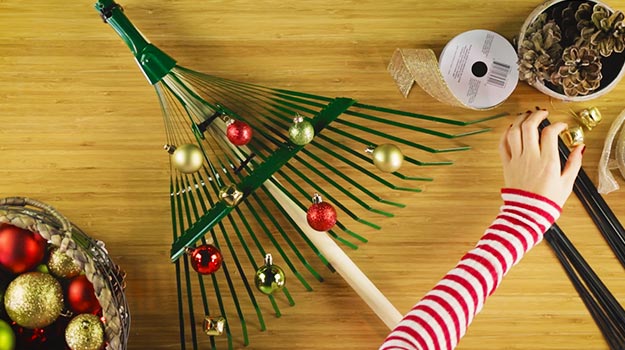 Insert the tree star at the other end of the rake.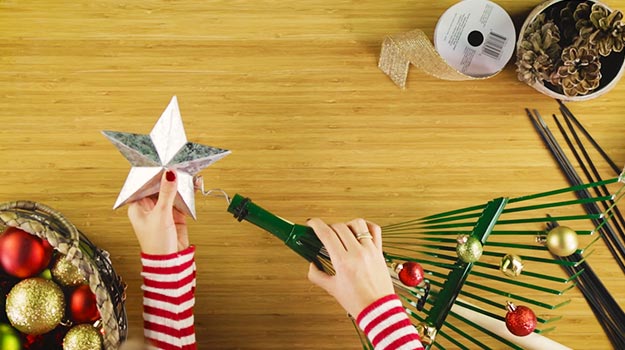 Tie a knot with the ribbon under the star.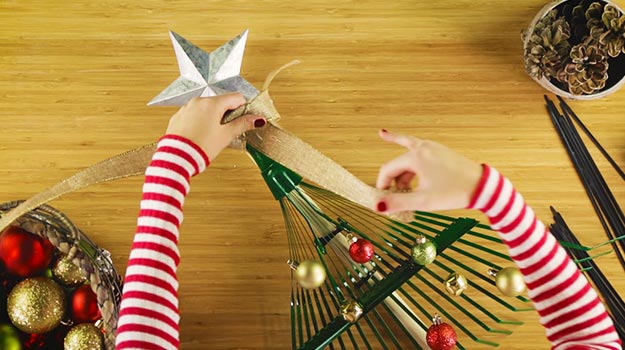 Decorate the handle with LED lights.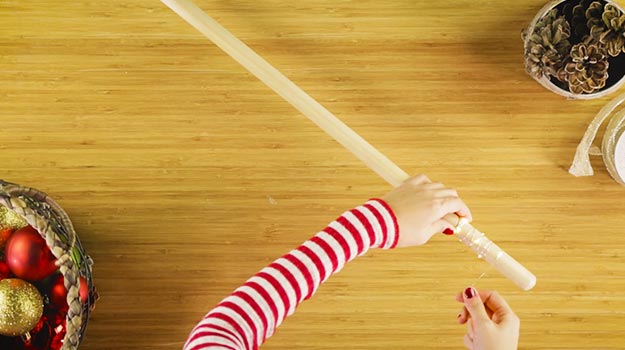 Here is the final result: