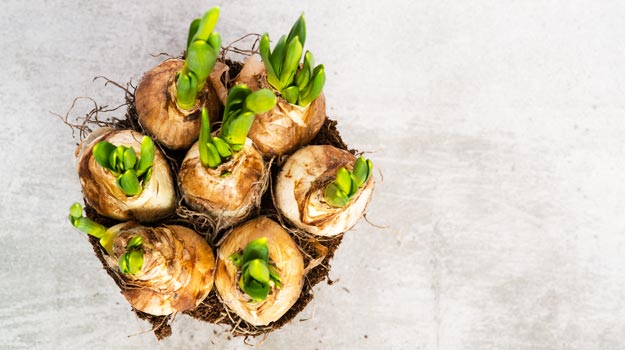 It's a brand New Year. It's a perfect time to settle in and start thinking about the next twelve months. 
January is a long period of rest for the garden, (and for you, too!). However, there's still plenty to do when the weather allows. In the meantime, stay warm!
Your plants are well-insulated if you have a good layer of snow. If necessary, brush excessive snow from shrubs and trees, but don't remove the fluffy stuff unless the weight threatens to damage or break branches.
Similarly, don't attempt to remove ice from tree branches; you may accidently snap the branch.
Curl up with a cup of hot cocoa and browse through your favorite seed catalogs. Be sure to ask growers in your area if they have catalogs, or peruse their websites.
January is a tough time of year for birds. A steady supply of seed, suet or nectar will help them survive until spring.
Start a garden journal and fill it any way you like. Some ideas to get you started: weather, garden plans, observations, memories, thoughts and observations.
Join a garden club in your area. Take a class or consider becoming a Master Gardener.
Check last year's vegetable and flower seeds. Discard any that are soft or moldy.
Avoid walking on your lawn when the turf is frosty or frozen.
Clean pruners and other small garden tools (if you haven't already done so).
Water trees and shrubs deeply every six to eight weeks if the winter is dry, preferably on a day when temperatures are above freezing.
Spread holiday greenery over perennials to provide a little extra insulation. Set your Christmas tree outside to provide warmth and shelter for birds.
Check dahlia, gladiola, alocasia and other stored bulb or tubers. Discard any that are soft or rotten. Mist lightly if peat, sawdust or other storage material feels dry.
Walk through your garden and take a look at your flower beds. Replace mulch that has gone with the wind.
Sprinkle sand or organic kitty litter on slick sidewalks or pathways. Avoid salt, which may burn plants and damage the soil. 
Indoor plants are still in a slow growth stage and a few are completely dormant. As a general rule, most indoor plants should be allowed to dry completely between watering.