If there are bare or yellowed spots in your lawn, it means you need to refill them. An easy and cheap solution is to spread soil and grass seed. 
Quality grass seed blends not only give a fresh new look to your lawn, they also contribute to reducing the amount of weeds in the soil.
Here is how to repair a damaged lawn in 4 simple steps:
1. Remove rocks, debris, weeds with a rake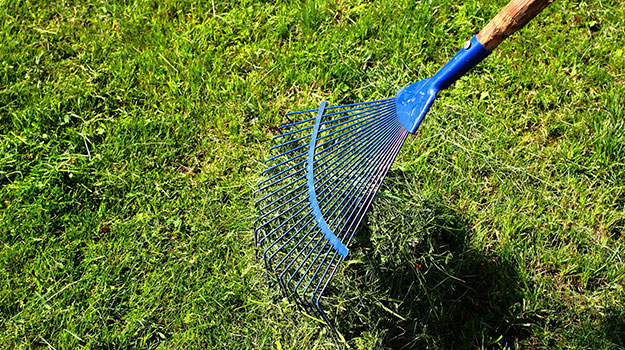 Using a rake, remove rocks and debris from the surface, as well as weeds and other unwanted plants.
2. Spread a thin layer of new lawn soil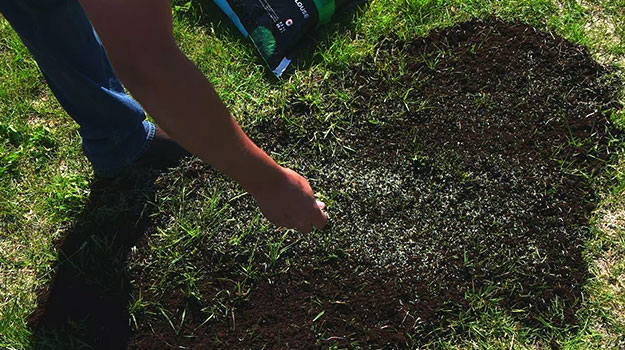 Spread a thin layer of new lawn soil. Rake the surface gently to level it out.
3. Spread the lawn seeds evenly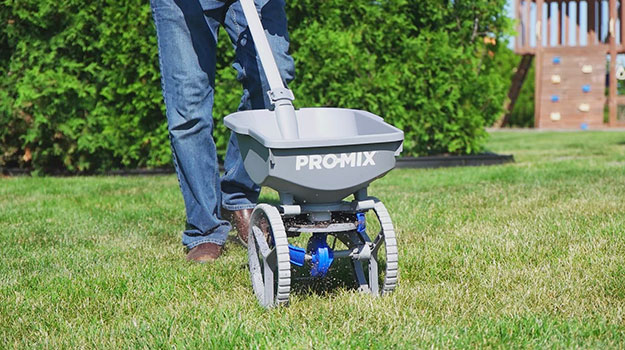 With a spreader or manually, spread the seed evenly. Rake gently to help the seed penetrate the soil, without covering it. You may use the back of the rake to lightly press the surface down.
4. Water your new lawn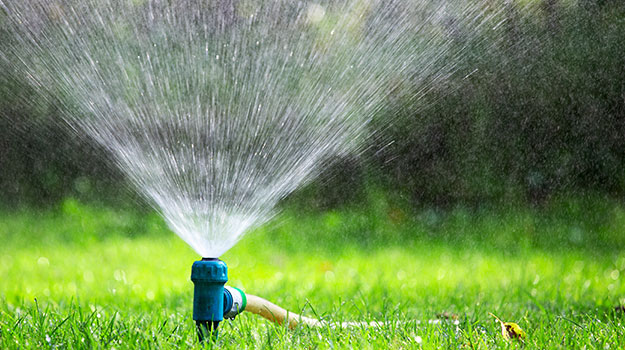 Watering tip for your new lawn: the soil at the surface must remain wet, but not soaked, until the new grass has grown. Do not mow the lawn until the grass reaches 8 cm (3 in) in height.