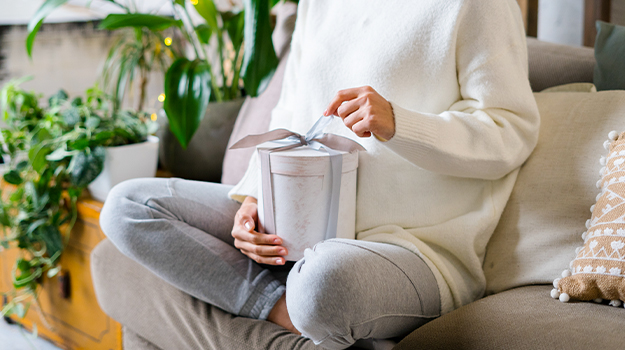 Looking for a Christmas gift for a gardening enthusiast? Here are a few inspiring ideas!
1- An indoor brass sprayer
With this trendy sprayer that can also be a decorative element, say goodbye to messes when watering your plants!
This rooting powder is perfect for cuttings and transplanting.
3- An original planter
In addition to providing the person you're giving it to a great opportunity to repot their plant, this will brighten up their indoor space as well. 
4- A book about horticulture
There are several books on the market about plants and flowers. Not only will this be instructive, but it'll also give the person you're offering it to a good reason to take a little me-time. 
Perlite is very light volcanic glass that optimizes aeration and drainage while also promoting root development. The plants it will be used with will be thankful! 
6- Growing light for indoor plants
Some plants need more light in the winter to optimize their growth or flowering. Some light models are discreet and fit in well in most indoor spaces. 
7- Macramé plant hanger
Very trendy, a macramé plant hanger is sure to brighten up any home while supporting a local craftsperson.