In October, shorter days remind us that fall has definitely set in. Fortunately, its stunning colors help compensate for the lack of light. 
There is also a lot of things to do outside, in the yard and garden, before the cold winter months. Here are a few ideas, tips and tricks to wrap up the whole thing and get ready for the next gardening season.
Plant a tree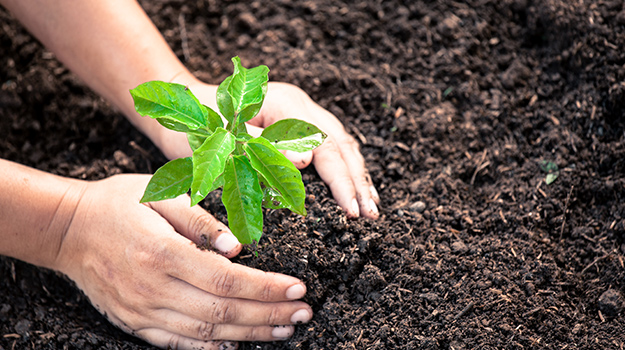 Fall is a great time to plant most trees and shrubs. Ask an expert at your garden centre to make sure it is the case with the species you've chosen. 
While the air temperature is cooler, that of the soil remains a little warmer. An ideal combination for the proper development of your new tree's root system.
Sow herb seeds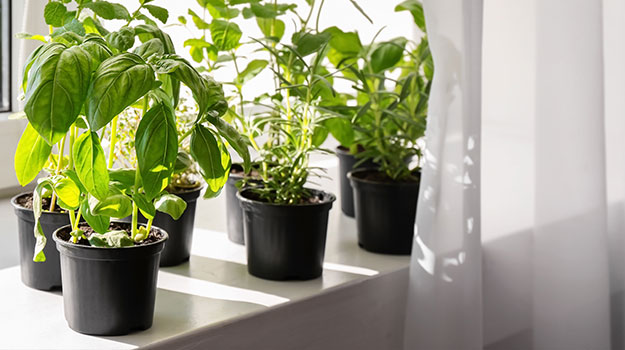 A little space on the kitchen window sill is sufficient to grow chives, parsley or rosemary. A great way to have your favorite herbs close at hand all winter!
Can you reuse your soil? 
Wondering what to do with the soil in your containers and planters? You can compost it or use it to amend your veggie garden. 
It is preferable not to reuse it, and this, for two good reasons: First, the starter fertilizer, limestone and wetting agent initially contained in the soil are no longer present and therefore cannot promote plant growth or water infiltration in the growing medium. 
Second, the soil could be contaminated with a root disease. If it is the case, this disease will be transferred to your new crop, unless it is treated with a fungicide.
Take indoor plants back inside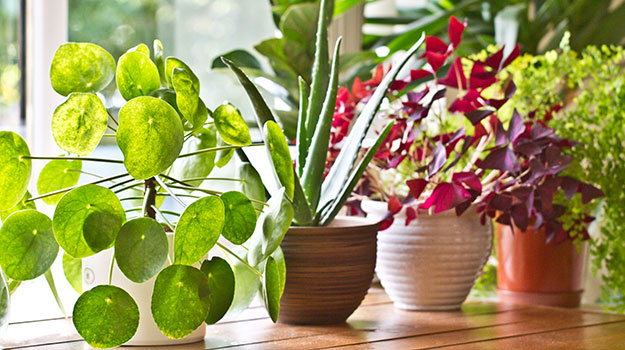 If you haven't already done it, it is time to bring your plants back inside. It is generally recommended to do so before night temperatures reach 7 °C (45 °F). 
Do not forget to check your plants for insects, to avoid taking them inside, and for any diseases as well. When necessary, repot them in larger containers with quality soil. Do not use your veggie garden soil, as it could contain insects or diseases. 
Finally, plants need a little time to adapt to the new luminosity. They may show signs of weariness at first, but they will get used to the indoor light conditions after a few days.  
Plant bulbs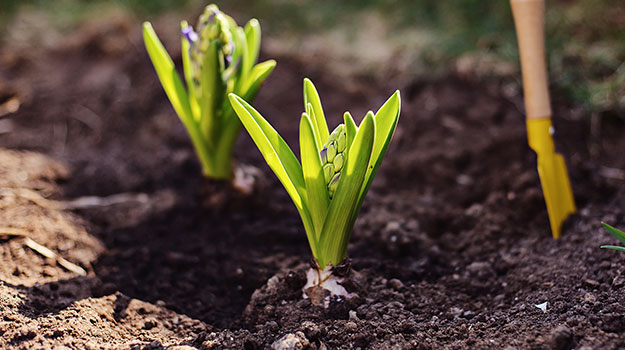 Fall is a perfect time to plant spring bulbs. Most need 6 hours of sunlight per day as well as soil that drains well. Loosen up the soil at a minimum depth of 12 inches. As a general rule, it is recommended to plant bulbs at a depth corresponding to 2-3 times their height.
Other chores:
Install a bird feeder
Rake and remove leaves
Compost dead plants
Clean up empty containers
Protect trees and shrubs for the winter
Prune dead or damaged branches