Recycle old toys and turn them into planters in a few easy steps.
1. Choose an old toy to turn into a planter.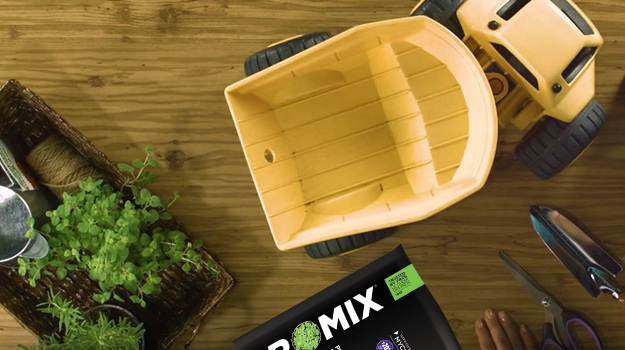 2. Cover the bottom with burlap.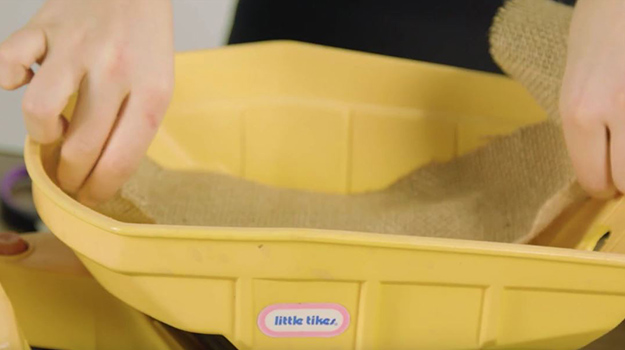 3. Add organic vegetable and herb soil.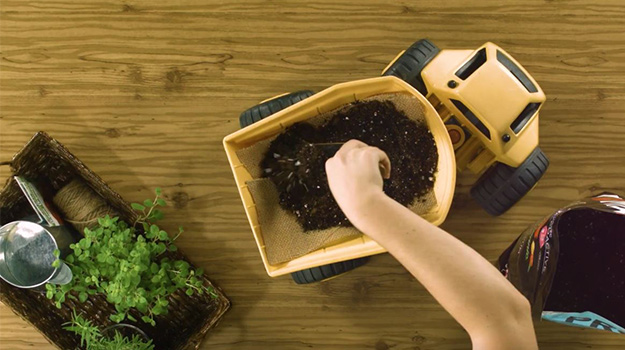 4. Place your herb plants. Cover with soil and water.
5. Here is the final result!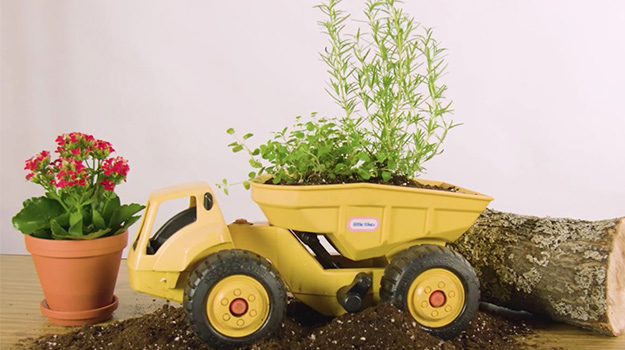 Materials:
Old toy (dump truck, etc.…)

Burlap

Scissors

Organic vegetable and herb soil

Herb plants
TIP: Drill drainage holes at the bottom of the container to improve drainage.