Here is how to create a Christmas planter in a few simple steps:.
1. Choose a large pot.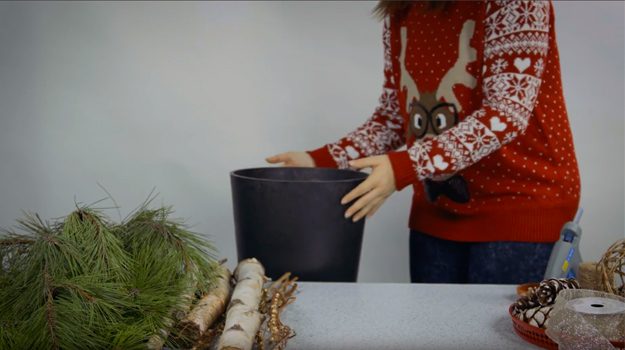 2. Place the fir branches.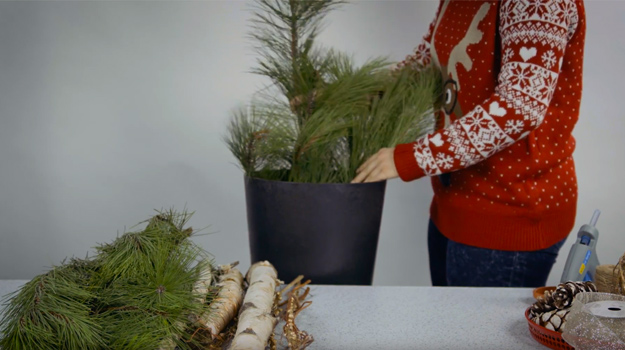 3. Wrap the Christmas lights around the birch branches.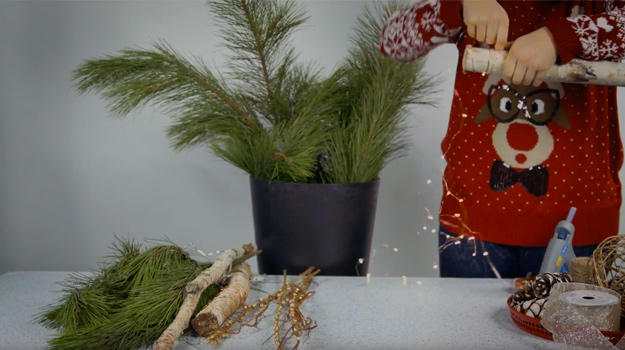 4. Place the birch branches in the pot.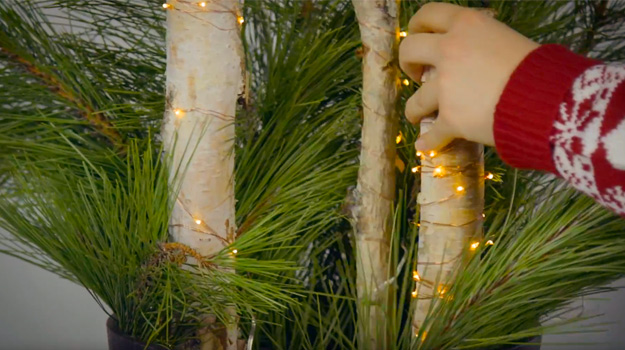 5. Add other decorations of your liking to create harmony.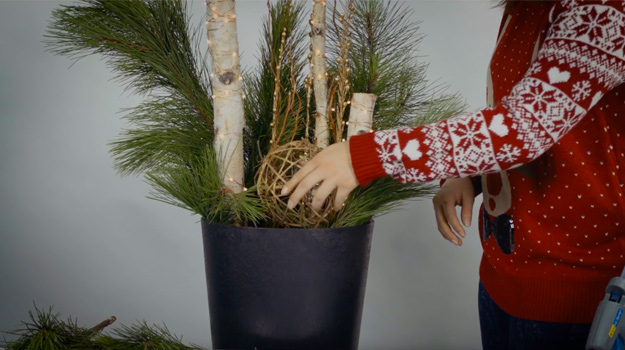 6. Glue the pine cones on the fir branches.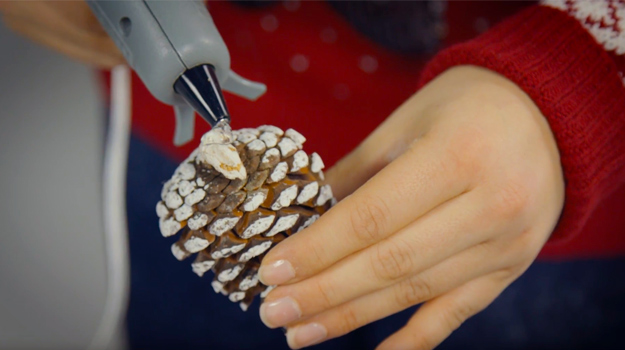 7. Here is the final result!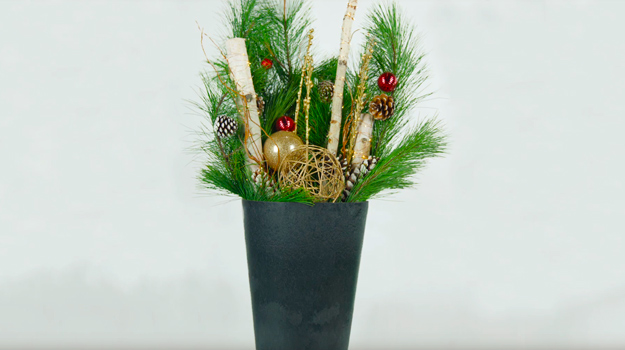 Materials:
Large pot
Fir branches
Birch branches
Christmas lights
Pine cones
Hot glue gun
Hot glue
Decorative ribbon