There are various ways to give dead leaves a second life in the fall. Composting is one, of course, but have you ever thought about using them to decorate? Here are four super simple craft projects you can make to add an original touch to your Halloween set-up.
Leaf hedgehogs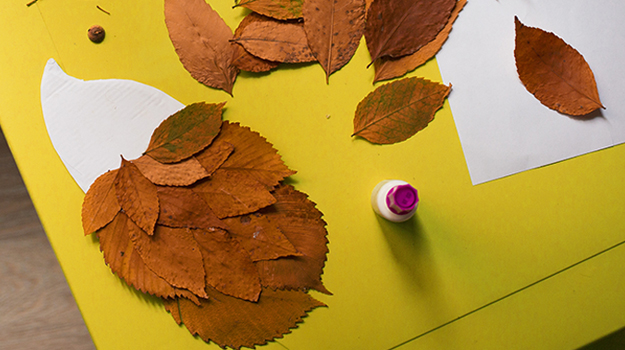 Kids are sure to fall for this one!
Materials: leaves, coloured construction paper, felt pens, glue, scissors
Steps: Cut out the shape of a hedgehog in a sheet of construction paper. Then draw a pretty little face and glue a few leaves on the body, pointy parts up. It's as simple as that, and you can make as many as you want! 
Leafy pumpkin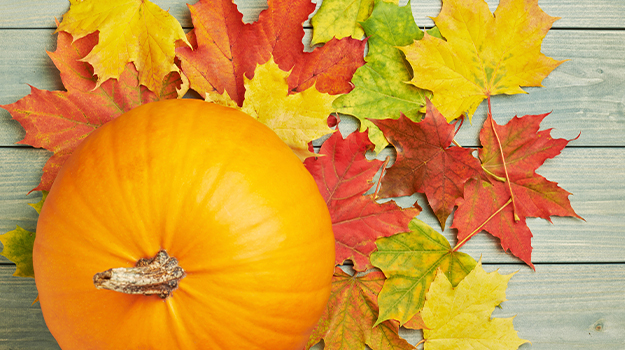 This year, decorate your pumpkins differently!
Materials: pumpkins, non-toxic paint and glue, brushes, leaves
Steps: Paint your pumpkin in a colour that will contrast with your leaves. Once the paint has dried, apply a light layer of glue and stick the leaves onto the surface, in any pattern you like. When you're done and it's all dry, you can brush a little more glue over the leaves to make sure they stay in place. 
Leaf fairy lights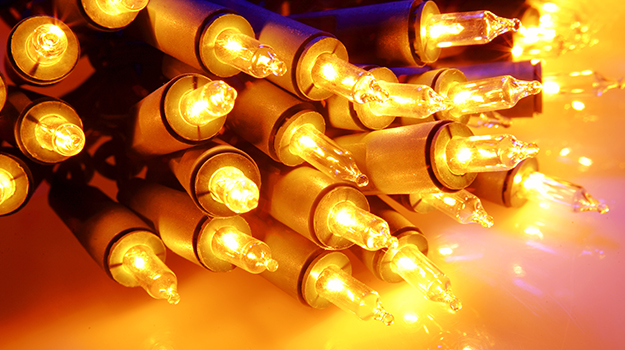 Add a touch of fall colours to your fairy lights with this simple project idea.
Materials: a string of fairy lights, wax paper, an iron, strong glue, leaves
Steps: First, squeeze your leaves between two sheets of wax paper and iron until they are coated with enough wax. This will help preserve them. Then, apply a little glue onto the socket of each light bulb and stick a leaf onto each of them, covering both the socket and the bulb. Do as many lights as you like, and simply hang in a place that needs some warmth and colour! 
Leaf and branch mobile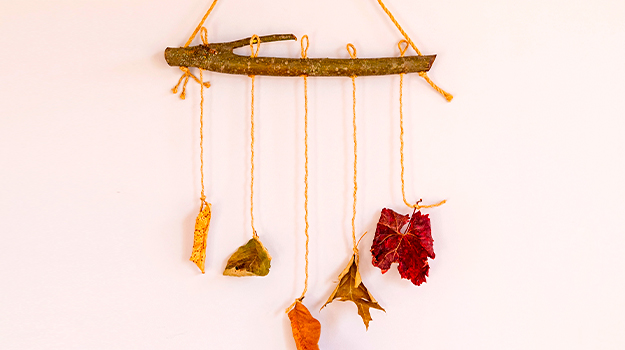 If you're looking for an incredibly easy but rewarding craft project to do with your kids, look no further!
Materials: a small branch, leaves, string (clear or not), scissors
Steps: Start by making sure your branch is the desired length. Think about where you want to hang your mobile when you're done. Tie a piece of string to the stem of each leaf, and then the other end to the branch. Create the desired effect using different string lengths. You can hang your masterpiece indoors or outdoors, as you like.
Have fun!