Carrots, peas, beans, tomatoes and other traditional favorites are hard to beat, but sometimes, you get a hankerin' to grow something new and different. If you're tired of the same ol' same ol', here are seven unusual (and delicious!) vegetables to pique your interest.
Tuscan Black palm kale (Brassica oleracea)
Also known as dinosaur, Lacinato or Italian kale, has been grown in Italy for generations. The strappy, bluish-green leaves are picked from the bottom up, creating an interesting, palm-like appearance. Black palm kale prefers rich, well-drained soil and full sun or partial shade.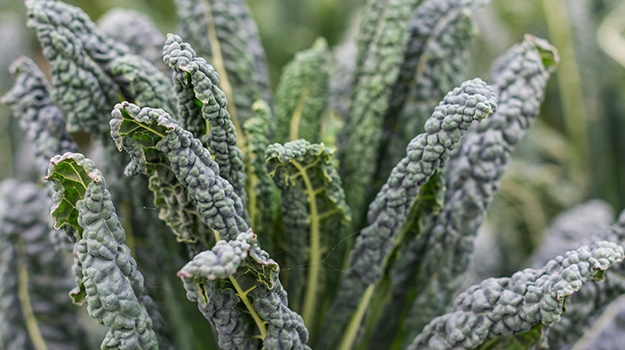 Egyptian walking onions (Allium x proliferum)
Also known as tree onions, Egyptian walking onions (Allium x proliferum), don't form blooms at the top of the stems, but instead, develop clumps of bulbets. The stem bends over when it becomes top-heavy, and a new plant appears wherever the bulbets touch the soil. Leave a few in the ground at harvest time and you'll have plenty of these perennial onions for years to come.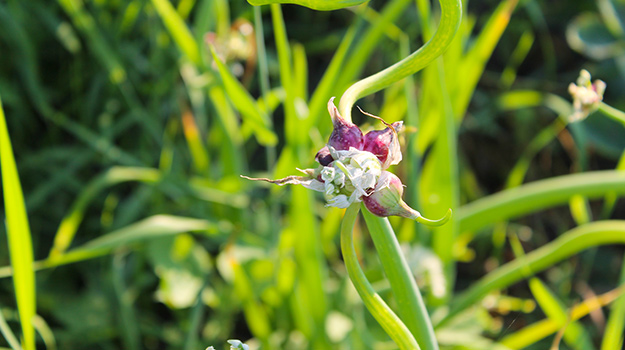 Jelly melon (Cucumis metuliferus)
Native to South Africa, jelly melon (Cucumis metuliferus) is a weird-looking cucumber cousin with spiny horns that justify its alternate names -- horned cucumber or horned melon. The fruits start out green, but as they mature, the color turns bright orange-yellow, the inside resembles lime gelatin, and the flavor is akin to banana or kiwi. The best way to eat jelly melon? Use a spoon to scoop out the juicy pulp.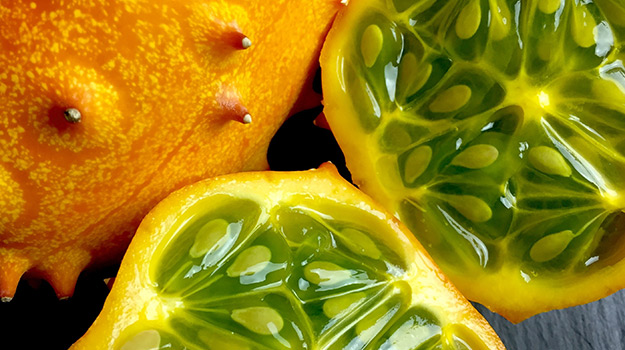 Tomatillo (Physalis philadelphica)
A distant cousin to the tomato family, but is actually more closely related to the gooseberry. This interesting little veggie, which is tarter than tomatoes, grows within a papery shell and remains green when ripe. You'll need to plant at least two plants, as tomatillo requires cross-pollination. Provide a tomato cage or trellis to keep the plant from sprawling on the ground.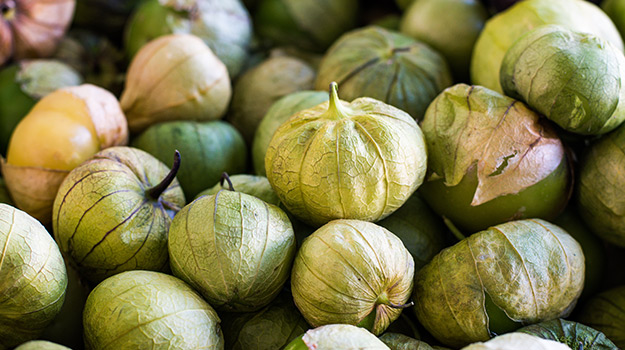 Kohlrabi (Brassica oleracea v. gongylodes)
It looks like a pale green sputnik, may have a weird, thick outer layer, but the inside is crisp, sweet, and perfect for cooking or eating raw. Kohlrabi thrives in full sunlight and moist, well-drained soil. Purple varieties are also available.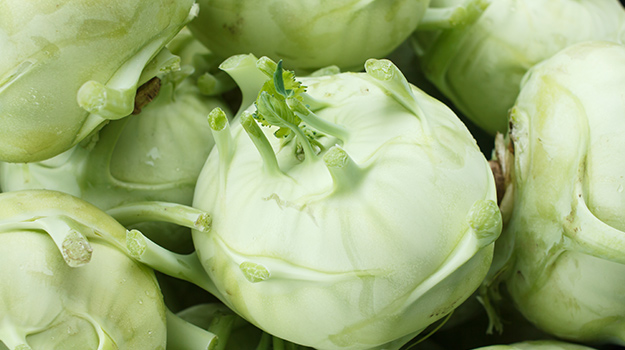 Sunchoke (helianthus tuberosus)
Native to North America, a type of perennial sunflower, is grown primarily for its tubers, which look like ginger root but tastes more like artichoke. This tough plant tolerates downright cold weather, as long as it's well-protected with mulch. One thing to keep in mind: allow plenty of space because sunchoke does spread and can become aggressive.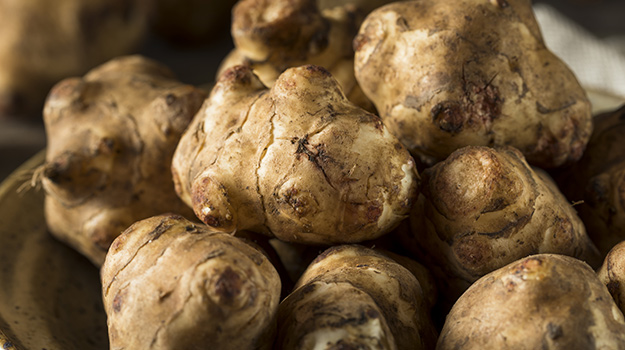 Yardlong beans (Vigna unguiculata ssp. Sesquipedalis)
They develop so quickly, you can almost watch them grow. Also known as Chinese long beans, yardlong beans reach lengths of 20 inches or more, but they taste pretty much like regular green beans. Harvest these super-long beans at about 18 inches for the best flavor.