PRO-MIX SUN & SHADE COATED GRASS SEED is specially designed to grow in the harsh conditions that Canadian lawns are exposed to.
Whether exposed to sun, shade, or a sun/shade mix, this product is well suited to the wide range of conditions that can occur throughout the year.
*This coated grass seed is only available in Canada.
On a possible 10, shoppers rated this product: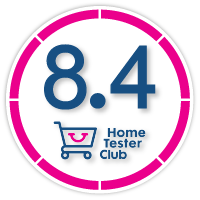 Home Tester Club is the world's biggest Grocery-Product Testing, Reviewing & Sharing Community. An online community of shoppers, for shoppers and by shoppers. On their website. you can learn about new products, share your experience with and read honest reviews from your peers. https://hometesterclub.com/ca/en