PRO-MIX GREEN & FEED 36-0-12 Lawn Fertilizer contains 100 % nutrients and no filler, for a greener, thicker and healthier lawn that stays green longer.
This product offers the perfect balance between fast acting nitrogen and slow release nitrogen to provide your lawn with both quick and long lasting green-up.
By feeding your lawn 3-4 times throughout the season, you will enjoy a thick green lawn that will help crowd out weeds.
*Only available in Canada.
On a possible 10, shoppers rated this product: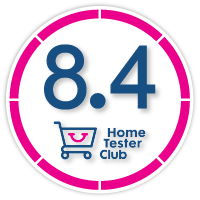 Home Tester Club is the world's biggest Grocery-Product Testing, Reviewing & Sharing Community. An online community of shoppers, for shoppers and by shoppers. On their website. you can learn about new products, share your experience with and read honest reviews from your peers. https://hometesterclub.com/ca/en