Create a unique Holiday season décor with this beautiful table centerpiece!
1. Glue a character of your liking on the back of the Mason jar lid.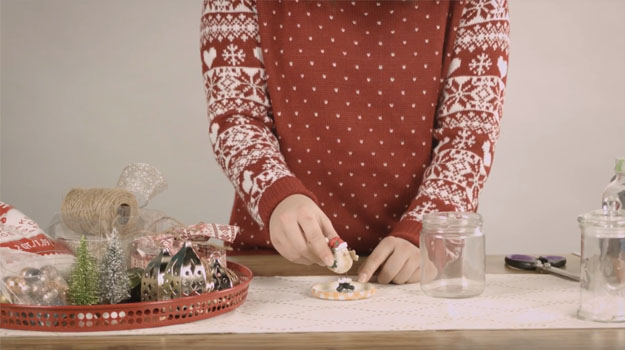 2. Decorate with fake snow.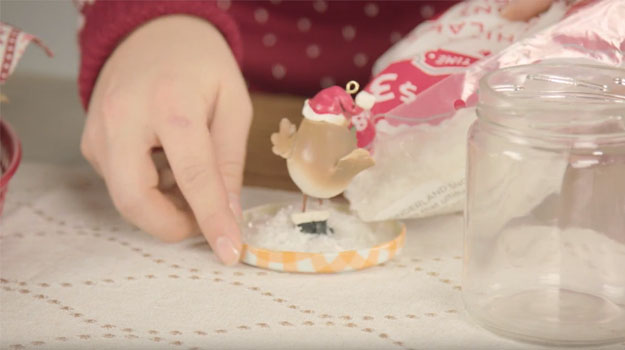 3. Close the Mason jar lid.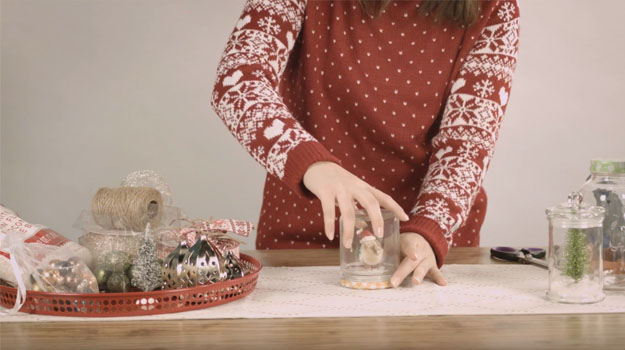 4. Cut out a square in a piece of burlap.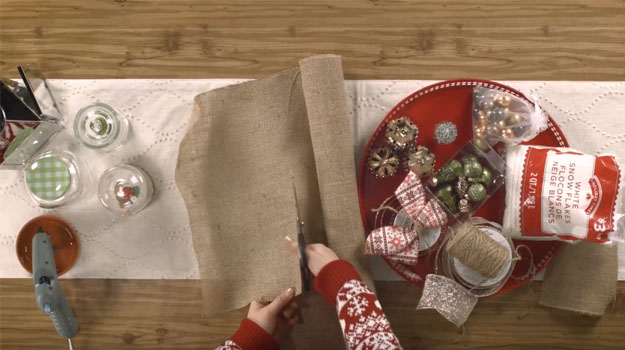 5. Decorate the pot with it and cut it as needed.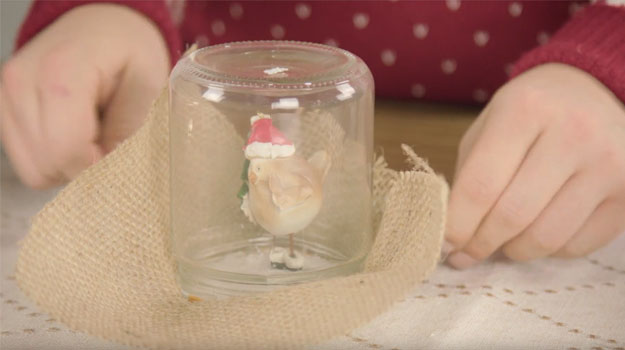 6. Add fake snow at the bottom of another Mason jar and put the small lights in it.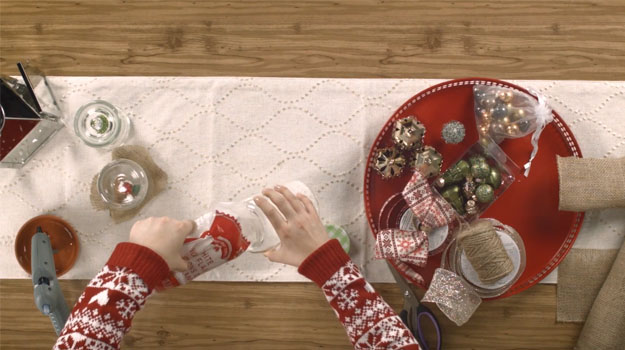 7. Glue the battery at the bottom of the lid.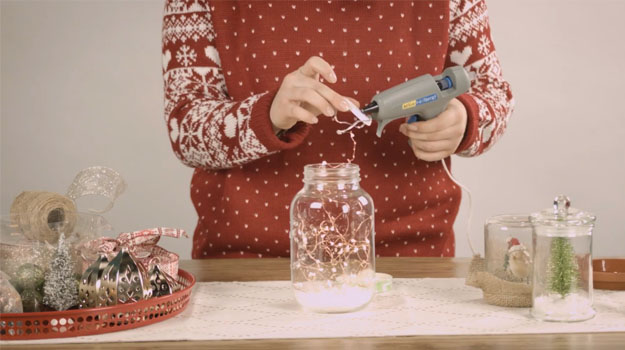 8. Decorate the Mason jar with burlap.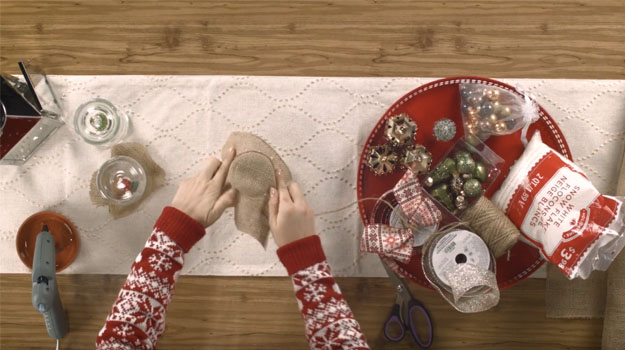 9. Glue a pretty ribbon to complete the decoration of the jar.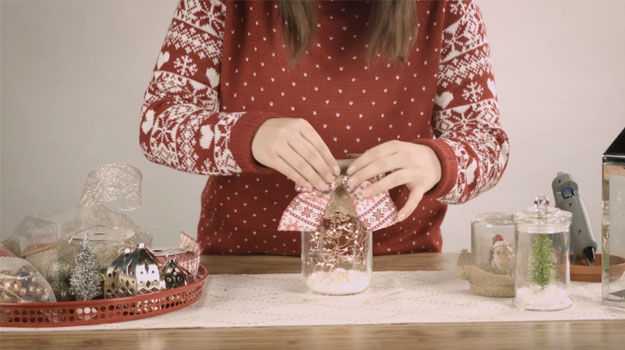 10. Decorate the bottom of the garden lantern with fake snow.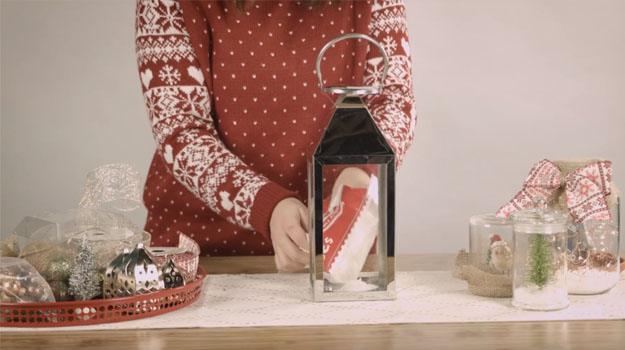 11. Add decorative elements of your liking.
12. Here is the final result!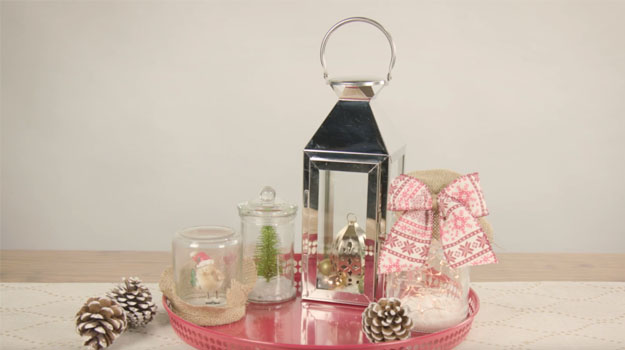 Materials:
Masson jars / small glass pots
Garden lantern
Fake snow
Hot glue gun
Hot glue
String
Burlap
Scissors
Small lights
Holiday season decoration accessories
Tray to place lanterns