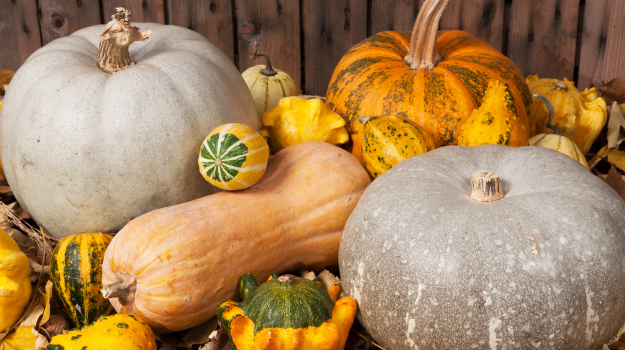 Fall means the return of winter squash, and no one will complain about that! Most varieties keep for several months, and that is why now's a good time to stock up on squash so you can enjoy them all winter. Discover 8 highly popular varieties and get tips on how to identify them. As a bonus, we propose a few tasty recipes! 
Acorn squash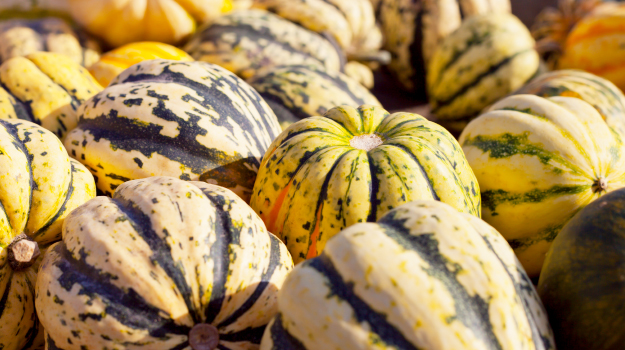 This variety is easily recognized by its deeply veined, dark green skin. It goes from green to orange when ripening. Its flesh is light-coloured with a taste of hazelnut and pepper. Great in soups, stews and apple sauce recipes.
Storage life: up to 3 months
Spaghetti squash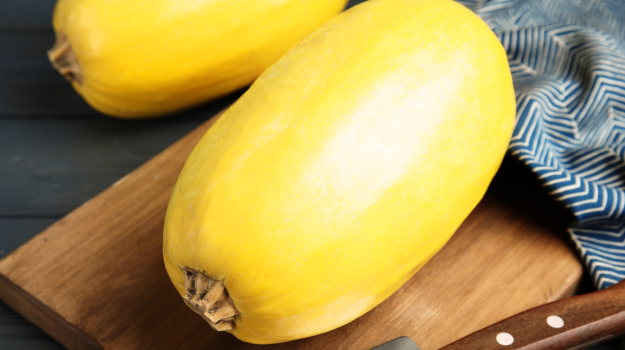 One of the most appreciated on the market, the spaghetti squash has light yellow skin. 
As its name suggests, it's a healthy solution to replace pasta. Simply use a fork to remove the flesh and create spaghetti-like filaments. 
Storage life: up to 3 months
Ambercup squash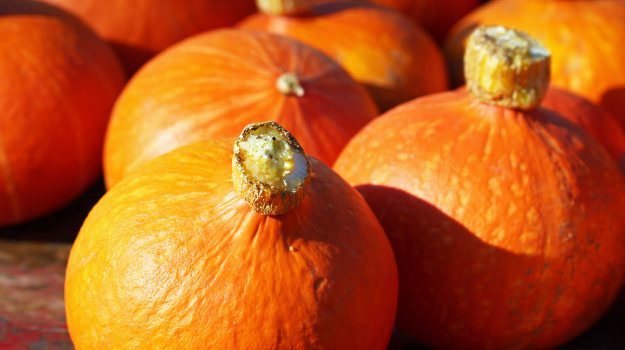 Pumpkin-shaped, the Ambercup squash is a cousin of the Butternut squash. Its flesh is orange, thick and firm, and its taste resembles that of the chestnut. This squash can be used in soups, purées, cakes and gratins, or you can make fries with it.
Storage life: up to 3 months
Buttercup squash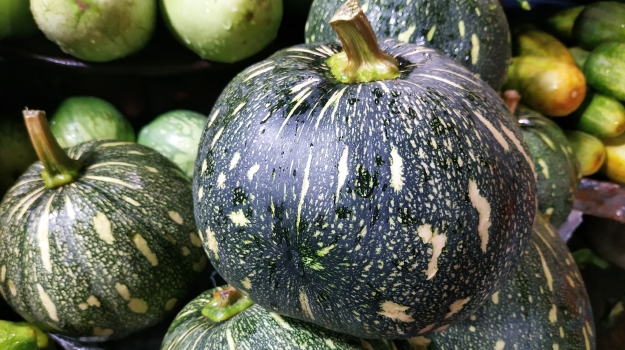 The Buttercup squash is easily found in grocery stores. Under its thick, dark green or orange skin, the flesh is orange, sweet and soft. Its taste is slightly sweet with nutty aromas. Perfect in gratins, soups and purées, or as fries.
Storage life: up to 2 months
Butterkin squash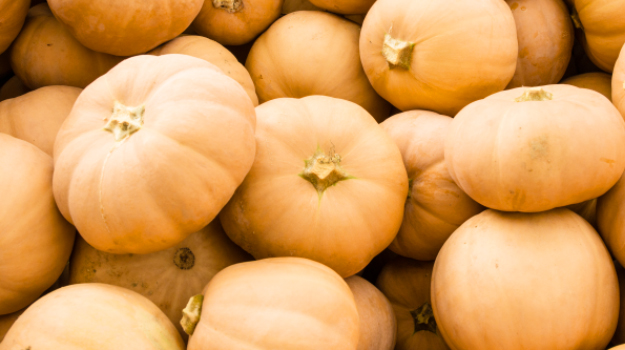 This squash is a cross between the Butternut squash and the pumpkin. Its shape resembles that of a pumpkin and its flesh is dark orange with a creamy texture. It's perfect to make soups, gratins or cakes. 
Storage life: up to 6 months
Butternut squash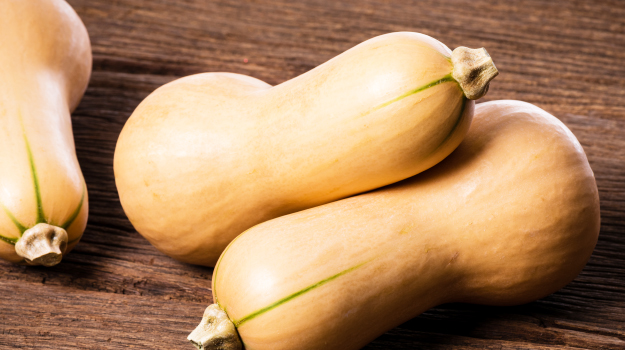 The most popular and appreciated of all. Easily recognized by its original shape and light-coloured skin, its flesh is soft and its flavour is delicate with a buttery taste. Great in gratins, soups or purées. 
Storage life: up to 6 months
Delicata squash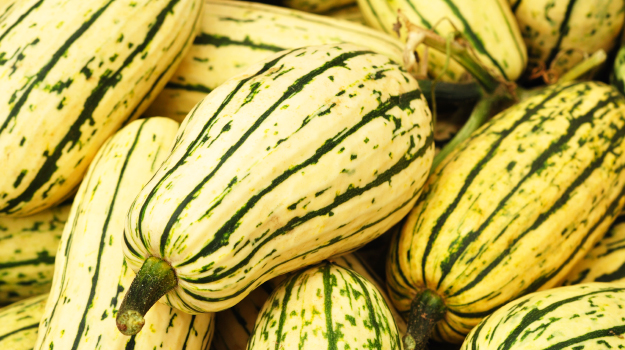 The delicata squash has an elongated shape. Its skin is yellow with green stripes, and it's slightly ribbed. Its taste is often compared to that of the sweet potato. It can be eaten raw, grated, as fries, stuffed, etc. 
Storage life: up to 3 months
Turban squash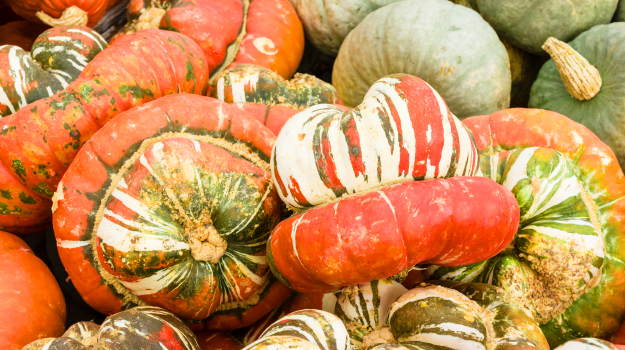 The most original of all, the turban squash looks like a cream, green and orange turban. This squash has a mild, sweet taste. Use it in a couscous, dessert or soup. 
Storage life: up to a year